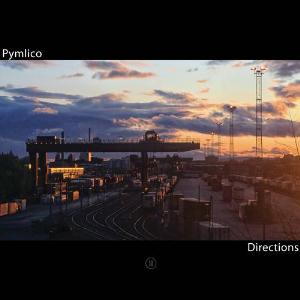 One man and his band. An phenomenon replacing one man and his dog. In this case, this is the second album from the Norwegian artist Arild Brøter & friends. Also called Pymlico.
I had a look at Youtube for videos of this band and found a live video of the band doing a Genesis cover. Then I put this album on and the meaning of li.... sorry, this album revealed itself to me. The music on this fifty five minutes long instrumental album is very Genesis at time. In particular on the second track, the fourteen minutes long Heroes. Would I be far off the truth if I said the "heroes" here is Rutherford, Collins, Hackett, Gabriel and in particular Banks ? That track sounds very much like Genesis anno Selling England By The Pound and is very probably a tribute track to them. And a deserved one too. I really like that track which is also available through Youtube. The best track on this album and a tribute the heroes here can be happy with.
Pymlico, who perform their music with tonnes of keyboards, mellotrons, guitars, flutes, bass and drums. They use plenty of guitars and that's why they are not a Genesis copycat on the rest of the album. The second half of the album is more in an experiemental but still classic symphonic prog direction. The lack of focus only a vocalist can give is a bit of a problem and the album is sailing a bit too close to Little Tragedies territory for my liking. But Directions is still a very good album which should give Pymlico the attention they so richly deserves.
3.5 points