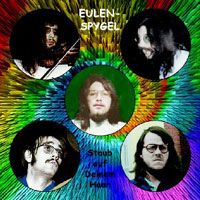 The only live album from this German band, recorded back in 1973 or thereabouts.
Eulenspygel was one of the bands in the rather leftist end of the krautrock scene. The music was a vehicle for the lyrics. A type of missionary leftist lyrics. The music is pretty standard rock'n'roll with some space rock and jazz influences. That when the music is allowed to flow freely. That is not often as the lyrics is the main thing here.
The sound quality is very good and the Garden Of Delights record label has done a great job in cleaning up the sound. That is the best I can say about this album which I find pretty uninteresting. A weak two pointer is awarded.
2 points