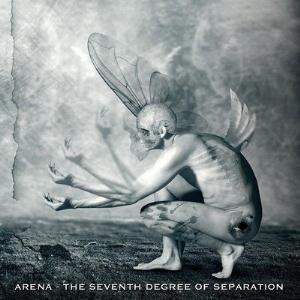 Their seventh and so far latest studio album.
Arena is in my world a byword for wall to wall sound neo prog. The music is big with lots of keyboards, guitars, bass, drums and vocal harmonies. A lot of their sound has been taken from heavy/power metal and adapted into neo prog by Arena. The music is very much rooted in the 1990s. An era Arena made their own and never really moved out of.
In the case of The Seventh Degree Of Separation, we get a lot of cleverly crafted songs with a big sound. Everything is there with the exception of any really great songs. The quality of the songs are pretty disappointing. The music is also pretty heavy and trespassing into pure heavy metal at times. Not a territory I really like. This is still a good album though. It is though a bit of a drop in the standards from this band. One of the best ever neo prog bands, if not the best. The Seventh Degree Of Separation is not Arena at their best.
3 points