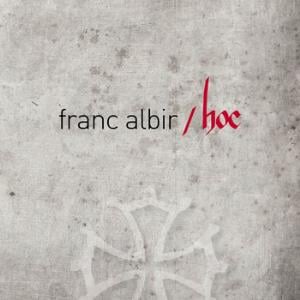 The second album from this six piece big Spanish band. A band from Barcelona, Catalonia. I guess the average age of the band members are around 45 years young too. I take it that this band is a case of happy middle aged men's labour of love.
It is difficult to argue against an album like Hoc who displays such a variety of spiritually uplifting pieces of music. Music ranging from symphonic prog, new age, film music, Celtic folk music and Catalan folk music. This album has musically gone down the same route as the excellent Kompendium album (see own review) from last year who was the best album of 2012 in my view. Conceptiually, that is. Quality wise, Hoc is not on the same level as the Kompendium album. But you get my drift.
Beautiful music, but no great songs. That is my gripe with this album. There is nothing here which really makes a great impression on me. It is still a good album. The art of great song writing is an art that has eluded this band on this album. This and their first album Tres is streamed on the link below so make up your own mind. This is only a middle of the tree album for me.
3 points
Albums