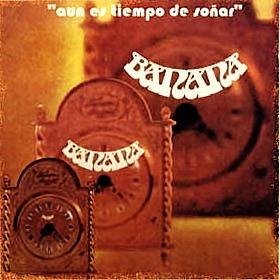 The only album from this Argentine symphonic prog band.
Banana played symphonic prog with plenty of Spanish vocals, keyboards, some guitars, drums and bass. Comparissons are Genesis, Camel and actually the likes of Italian bands like Le Orme.
The music is nice and gentle. The band hardly ever raise their voices as in becoming heavy and aggressive. The music is almost too pastoral for my liking and it most definate appeals to those who prefer their prog gentle and pastoral.
There is nothing bad about this album. It is nice..... and not great. Nice, good and comfortable with some great guitar solos and melody lines interluded with the good stuff. This is a pretty average album which does not raise my pulse at all.
3 points