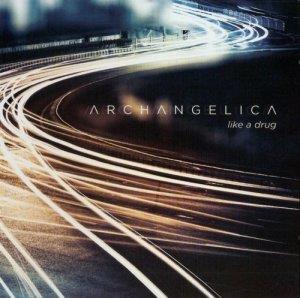 A new neo prog band from Poland. Some groans can be heard. Well, at least from my living room. I have to admit Polish neo prog is not high on my list of pleasures I take out of life..... although Disperse has done a lot to change my negative opinions about this scene.
Archangelica is in the same landscape too. Somewhere between neo prog and prog metal. The music pretty hard with some decent vocals. The music is sometimes straying into power metal (= one of my pet hates). Sometimes, it stays within neo prog and it also takes some influences from post rock too. The music is performed with the normal guitars, keyboards, bass and drums setup. The use of half acoustic guitars is clever and very post rock.
The music is not as bad as I feared. There are some very good songs here inbetween some rather mediocre songs too. The band really never raises their head over the parapet and takes any chances. The formula used is safe and sound. The audience is there, ready to embrace this album and come to their gigs. No need to take any chances and the band does not stray away from this big road. This is still a good album which I perhaps will never play again but still has it's place among the many quality albums in my far too large music collection.
3 points