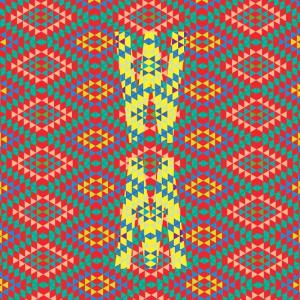 ...goat as in my least favourite animal....... their smell alone makes me physically sick....
Goat is a Swedish space rock band. Or rather; make that a krautrock band. This album, their debut album World Music takes me back to Amon Duul. Not Amon Duul II, but rather their first incarnation. A band who released three albums from one record session. That was my first impression of this album. An album that opened up like a rose later on.
The music here has both a garage and a punk feeling. Just like many new space rock albums these days. This sound and music is very popular and Goat has already got a pretty large following. In this genre, they are really good. Distorted guitars galore, rampant bass and drums, atonal female vocals and some very good songs makes this an album well worth checking out. The more punk elements does not go down well with me. But the heavy krautrock influences more than makes up for that.
This is a very good album from a band which may go far if they want.
3.5 points