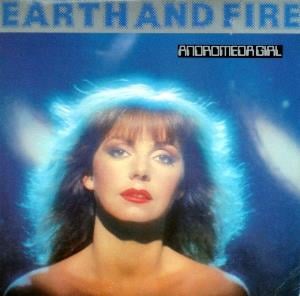 The seventh album from this Dutch female fronted band who made a good fist of it, sounding like Renaissance.
Unfortunate, they also copied Renaissance's descent into mainstream pop music. In the case of Earth And Fire; they went disco and euro pop. Very catchy disco with a lot of Saturday Night Fever'ish stuff. The result is fever like symptoms for those of us listening to this album thirty years later. OK, I may have man flu though or being exhausted after a hard day.
Anyway, this album features late 1970s/early 1980s cheap euro pop and the result is a turkey of an album. Cheap, nasty melody lines and terrible plastic sounds not fitting a vocalist like Jerney Kaagman. Some of the cheap strings arrangements are also very cheesy and should have been banned as this danger to public health they are.
This album is truly horrible. Avoid this album at all costs.
1 point