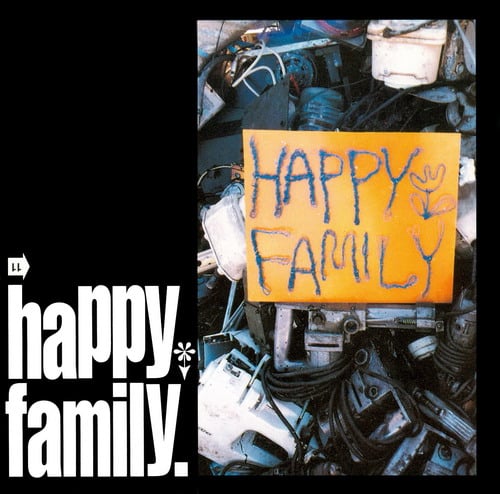 The debut album from this Japanese zeuhl combo who is mostly known for their excellent Toscco album.
Happy Family sadly only released two albums. This and Toscco. This album is much more King Crimson orientated than Toscco. King Crimson and a lot of Univers Zero. The guitars is very Robert Fripp'ish. Heavy chugging guitars. The drums are really frantic. The keyboards is in the background on this very guitars orientated album. This album has a metal feel too. The bass is also adding to that feeling. This album is instrumental throughout it's sixty-four minutes. The sound is rather good too.
The music is good throughout. Good to very good, in fact. It has this mad Japanese zeuhl feeling I really enjoy. The music here is a times both melodic and frantic insane at the same time. This is very much music I find very satisfactory and life loving. Hence my love for zeuhl. This is a very good album from a band I hope will one day make a third, fourth, fifth.... well, some more albums.
3.5 points