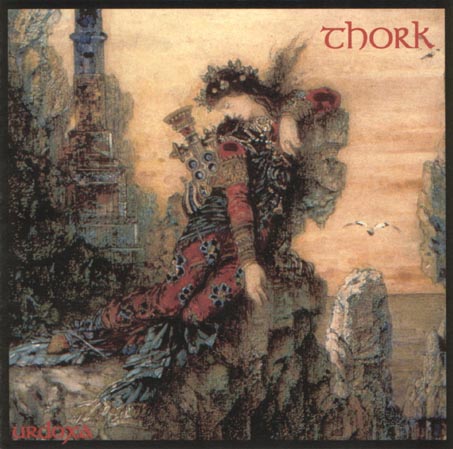 Thork is/was a French art rock project started up back in 1998. They released three albums. This is their debut album.
For some reasons, Thork has been labelled as a folk rock projects in some other web sites and blogs. This album though does not fall into that label though. The music is dark eclectic art rock performed with violins, keyboards, guitars, drums and bass. That and French vocals.
The songs is both long and complex. Their structures are epic symphonic. Songs and music which draws inspirations from both Genesis/Yes and My Dying Bride. The result is an original, eclectic album in the French tradition (Ange, Mona Lisa etc). Not all the music is great here. But the band is most definate onto something here. As a debut album, this is a great effort. A couple of more great songs and this would had been one heck of an album. The best songs are Tædium Vitæ and Requiem. The rest of the album is very good too.
Check out this band and their albums if you are into dark symphonic eclectic music and/or the French symphonic prog scene.
3.5 points