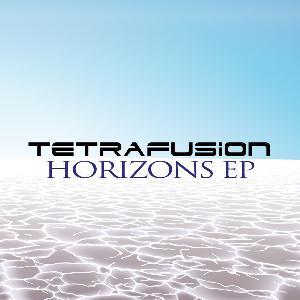 An half an hour long EP from this US prog metal band. Tetrafusion has released a couple of albums some years ago. I have yet to hear them.
Tetrafusion has carved out their own little niche in the over populated prog metal scene. A scene too much dominated by Dream Theater copy cats. Tetrafusion comes across as a welcome break from that tradition. Their music is dominated by Gary Tubbs atonal, melancholic vocals. The music is both melancholic and traditional prog metal.
The best songs here are Look Away I and II. The rest of the album is good. I like the melancholy tinged sound. But the bands is not backing this sound up with great songs and that is my gripe with it. Horizons is well worth checking out though.
3 points