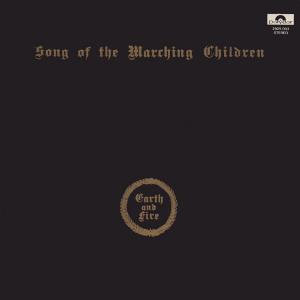 The second album from this Dutch band. I reviewed their debut album a couple of weeks ago.
Earth & Fire was fronted by the female vocalist Jerney Kaagman. A vocalist which comes across as a blend of Jane Relf and Annie Haslam on this album. Her vocals is floating on the top of some songs which reminds me a lot about the excellent Scheherazade album by Renaissance. There is no denying that Earth & Fire sounds like Renaissance on this album. They are two twinned bands.
I am a big admirer of Renaissance though. A band on my top ten, if not top five, list of the best bands this planet has ever produced. Earth & Fire is playing on my heart strings on this album. I am almost charmed into submission by both the sound and Jerney Kaagman's vocals. Unfortunate; the songs are not that really great. To put is simple; they are anonymous and grey in colour. Where Renaissance moved towards classical music and took a lot from there, Earth & Fire sticks to a pretty dull pop/rock music formula. That is a pretty big mistake and the main reason why Renaissance succeeded and is still touring to packed houses while Earth & Fire remained a pretty obscure band.
This album is a very good album and a charming one. But it is not a great one. And I am starting to suspect the same can be said about Earth & Fire too as this is supposed to be their best album.
3.5 points