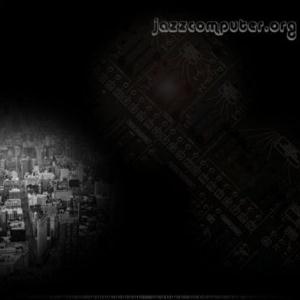 The debut album from this one-man electronica project who has released all his albums for free. Nice of him. Him is actually a French man called Yves Potin.
I reviewed his best of compilation one year ago and found that OK, as far as I remember. The various jazzcomputer.com albums has their own themes. The theme on this album seems to be Eastern music. The guitar solos is long and haunting. The keyboards, which then takes over, is very much in the Chinese tradition and not far away from what other more western musicians has distilled from the Chinese classical music scene. Westerners like Dennis Rea and Jean Michel Jarre, that is. These themes are very much alive on this album.
The music on this album is still a bit pedestrian for my liking though. Neither is it ambient music either. It is stucked in a no-mans land between jazz, ambient and progressive music. I don't think Yves Potin had refined Jazzcomputer.com on this, his debut album. Which is a common fault by most debut albums.
It is also a mystery to me what a female vocals cover version of Pink Floyd's Astronomy Domine is doing on this album. Yes, it creates some variation. But it also destroys make the album a pretty messy affair.
The music here is not particular good either. The guitar solos a bit too traditional and too much out of tune with the Eastern themed keyboards. In short; this album feels like a cobbled together album with bits and pieces from everywhere. It is a decent album, but nothing more.
2 points
Jazzcomputer.com homepage and free albums