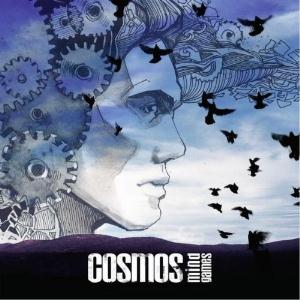 If I am not mistaken, this is the third album from this Swiss band. Their first album was released in 1994 and their second one in 2006. This is not a band in a hurry.
Their previous albums has been described as Pink Floyd clones. For those who loves the more commercial Pink Floyd songs from their Wish You Were Here to their Division Bell opuses, Cosmos has again delivered a perfect gift to you. There is a bit more to this album than just a Pink Floyd clone. But they are not deviating much from the slow, epic melodic Pink Floyd formula. The vocals sounds like David Gilmour. The same goes for the female choirs. The music is slow, melodic and epic. The guitar solos sounds like David Gilmours. The same goes for the drums too. The bass is a bit more funkier than Roger Waters and those who took over his duties after The Final Cut. In general; Cosmos is a bit more funkier than Pink Floyd. But only marginally and that should not destroy the pleasures Pink Floyd fans would get from this album.
The overall quality is good throughout. The lack of one or two great songs is my major gripe here. But I like this album. I guess everyone likes Pink Floyd and Cosmos has released a safe, big selling album in Mindgames. Fair enough.
3 points