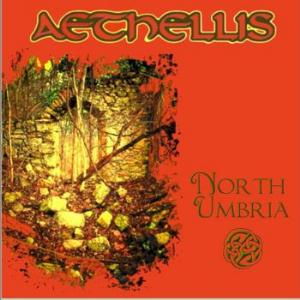 I had high hopes some months ago after listening to and reviewing the 2003 self titled debut album. So I purchased this album, the follow up.
Eight years is a long time and those eight years has changed Aethellis into a band. It is still being lead by Ellsworth Hall though. The man who did everything on the debut album. The music has also changed from airy rock in the vein of Marillion to somewhat altogether different. Aethellis has morphed into a sophisticated funky pop/rock band with funky electric guitars and long keyboards runs. The sound is the typical awful flat 1990s/late 1980s sound.
The Genesis influences is very strong on this album. I am not referring to the Peter Gabriel fronted Genesis. I am referring to the Phil Collins lead Genesis where the prog rock has been ditched and the slick Motown soul/pop has been introduced. It sounds like Aethellis has even copied a couple of Genesis riffs from that era (which surely is by pure accident). And I despise that Genesis era and type of music.
The result is an album which is going nowhere fast. The material is dull, lifeless and generic. The Genesis similarities too obvious for my liking. The sound is flat and too much like the 1980s/90s. The vocals is a painful listen. The long keyboards runs are dull. There is no sparks of creativity here at all. In short; Aethellis has flopped big time with this album. Shame really, because I really like the area of England called Northumbria and I also liked the first Aethellis album. But this is not my cup of tea. Sorry.
1 point