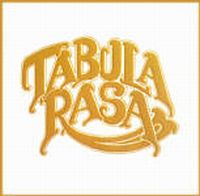 No, this is not the Finnish symph prog band of the same name from the 1970s. This is the new USA band of the same name. Why they use this name is a mystery to me. Lack of imagination ?
This version of Tabula Rasa is female fronted and they offers up a mix of neo prog and art rock. The vocalist sounds like Edie Brickell. She has this cool, distant voice which is pretty typical American female vocals. She also takes a lot from both the West coast and the folk rock scene.
The music backing her is performed with guitars, keyboards, piano, bass and drums. The music is pretty much based on the verse-chorus-verse formula. There are some heavy guitars now and then although the music is not really hard. Nothing really groundbreaking can be found on this album.
The quality is somewhere between decent and good. This one hour long album is not really a good listening experience. Neither does it offend me. A very decent album it is, then.
2.5 points