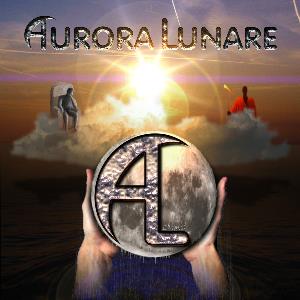 The debut album from this band who has been bubbling under the surface since the 1970s. They released a compilation of their 1982-92 recordings back in 2002. A not so well received compilation of neo prog songs with dubious sound quality.
Forget that compilation though. Their self-titled debut album is different kettle of fish altogether. An album which closes with a cover version of a piece of the Felona E Sorona album by Le Orme. That is an indication of where we are going now. Back to the classic Italian prog era of the 1970s. An era with almost as good bands as today's Italian prog rock scene. A great era and Aurora Lunare very much base their music on this era. You get flutes, melotrons, moogs, great vocals, guitars, bass and drums here.
You also get associations to Museo Rosenbach, PFM, Banco, Le Orme & co here. Despite of that, Aurora Lunare stands perfectly well on their own two feet. Long soaring majestic melodies, excellent long keyboards runs, great vocals, great mood, great ambience, great guitars and most of all; great songs. From the stunning opener Evasione Di Un'Idea to the final tone, fifty odd minutes later. The whole album is one I LOVE YOU to the Italian prog scene from a band and people who was there.
My only gripe with this album is a couple of less great tracks. But frankly; it is hard not to shout out I LOVE YOU to this band and album. I sincere hope they will tour this album and do the Italian festivals. Knock me over with a feather; this is a great album.
4 points