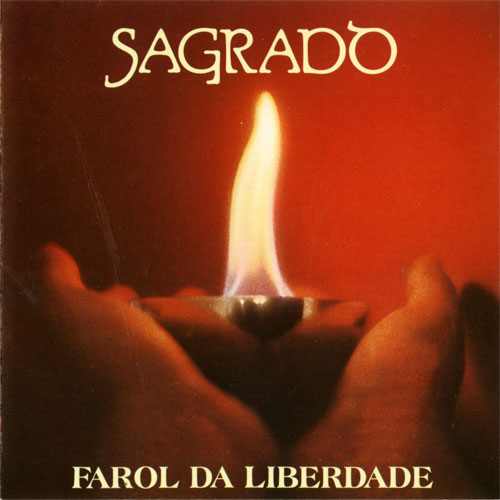 The third album from this Brazilian band.
The band showed a great deal of promise on their first two albums. Promise of some great symphonic prog. The band is not a run of the mill Genesis/Yes/ELP copy though. They very much goes their own way. Call it ethnic symphonic prog or whatever. Brazil is very much present in their music. Not so much on this album though.
The band with the terrible long name has finally shed the pop elements and gone full symphonic prog. Just like I hope they would. And they did. The first track Danca Das Fadas is a great intro. A good intro with Celtic symphonic prog combined with Brazilian elements. I just get the feeling that this album may offers up something great here. Feelings I have got every time I have played this album. And that is not few times. It has become a good companion this Easter.
The music is performed with some thin vocals in Portugese, keyboards, flutes, violins, guitars, bass and drums. If that sounds folk rock'ish, it is very much so. The music is very pastoral at the same time at it is melodic and symphonic too. The words I would use is "as flowery as the Amazon region". There is plenty of colours in their music. I have heard the band and this album has been labeled as romantic symphonic prog. I very much agrees with that label. Romantic, flowery music it is.
I very much like what I hear from this album and it is a joy to discover bands and albums like this one. This is a great album and one I treasure.
4 points