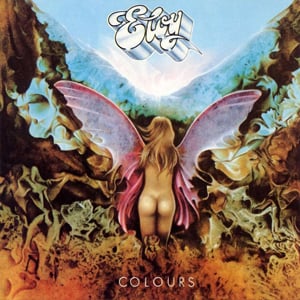 The eight album from this German band.
Their previous albums Dawn, Ocean and Silent Cries And Mighty Echoes had seen the band in full bloom with their melodic, symphonic brand of space rock. My kind of tea, no less. Albums that cemented my love for them.
Eloy is back again in 1980 with more diverse album again. An album with less spaced out themes and more structured shorter songs. There is an awful lot of piano here. Even some Spanish guitars has been included on this forty minutes long album. Eloy has changed direction, yes.
My main gripe is that change of direction and the lack of any really great tracks here. The end result is a good Eloy album though and one I still find enjoyable. It is not up there among their previous three albums. Maybe I expect too much from this band. Anyway; check out this album.
3 points