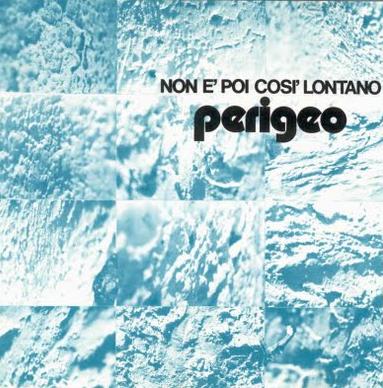 The fifth album from this Italian band.
Perigeo was a band who could be compared to Soft Machine on their first three albums. Their music were pretty intense with an avant-garde edge. Everything I remember about Perigeo has been cast aside on this album, though.
Perigeo still has this combination of guitars and woodwinds in their music. A James Last kind of sound has replaced their more intense, almost avant-garde music like sound. The replacement has largely been a slick combination of lounge jazz and some remnants of the old Perigeo. A couple of intense guitar solos is left here. The bass and drums are pretty standard lounge jazz and they woodwinds is also pretty standard jazz.
This is not the Perigeo I loved and still love. When that is said, the keyboards are still good and there are some good jazz pieces here. But overall; this is not an interesting album. It is a decent to good album from a band whose this album is said to be a one off mistake. I hope so.
2.5 points