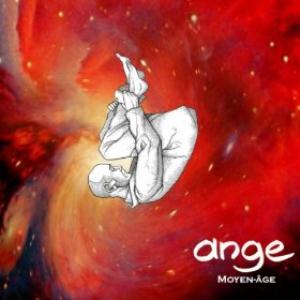 The twenty-second album from this French band. This is so far their latest offering too although there are rumours about a new album.
Ange is legends who were into a big slump in form around the 1980s and 1990s before they resurfaced with a better lineup and new life. Mostly due to the Decamps family where now son and father plays a vital role.
Christian Decamps is off course still the vocalist like he has been since the early 1970s. A true legend, he is. I am an admirer of his vocals and his music.
Moyen Age kicks off with four shorter songs in the pop-rock genre. Four not so interesting songs. Then we move onto the meat of the sausage/this album; the fifty minutes long Moyen Age suite. A pretty dark suite where the new Ange and their new, upgraded sound really comes to the foreground. An epic sound with a 2012 sound. Tristan Decamps plays a vital role here on keyboards and most other things. His father Christian's vocals is still very powerful and great.
The Moyen Age suite is at times very dark. It is still retaining this French theatrical symph prog sound. Fans of Ange will find a lot to be happy about. All of this suite, to be more precise. Not everything here is great. Nevertheless, Ange pulls it off and I am really enjoying this. Then again; I am pretty close to being a fan of Ange.
The end result is a very good Ange album which is up there among their best albums from the 1970s. It is so nice to see this band still going strong. It is a recommended album too.
3.5 points