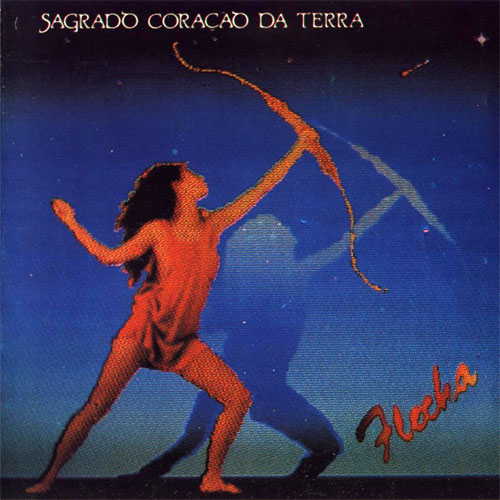 The second album from this Brazilian band.
Listed as a symph prog band in most archives, this band is not a run of the mill symph prog band. They have one foot in the pop/folk camp and the other one in the pomp/symph prog camp. The instrumentation in their music is also pretty expansive. Violins, flutes, synths and electronic drums is not the usual instruments in this genre. That in addition to guitars, bass, Portugese vocals and drums. Well, Portugese vocals is not the usual fare either in this genre. The result is a very flowery, lush sound with a great flavour of Brazil.
The first half of this album is mostly pop folk orientated. Mostly with local flavours. The final half of this album is mostly pure symphonic prog with some folk and local flavours influences. The final half of this album is close to being a joy for both mind and brain. The first half not so.
I am starting to warm towards this band and I like their music. It is a bit too slick, perhaps. It is also a child of it's decade, the horrible 1980s. This is still a very good album well worth checking out and I am looking forward to the rest of their albums.
3.5 points