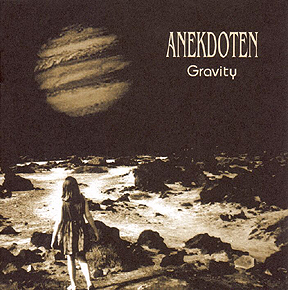 The fourth album from this highly rated Swedish band.
Anekdoten was one of the bands who kicked life into the sleeping prog rock scene again. Their brand of prog was based on plenty of mellotron in addition to Ingmar Bergman like Swedish melancholy and depressions. Sweden has it's own mood, filled to the brim as it is by trees and forests. Not all of it is flat packed.
Anekdoten is still heavy reliant on their mellotron again. The band's collective output is mellotron heaven. This time, they have moved into a much more post rock, melancholic area now occupied by Gazpacho. That Norwegian band is a very good reference for this album. The music is a bit more understated than usual from Anekdoten. The music very much relies on acoustic guitars, mellotron, vocals, bass and drums. The music is more melancholic than bombastic heavy.
The result is a very good fifty minutes long album from Anekdoten. My only gripe is the lack of a killer track. This album is still well worth checking out though. The band deserves a lot more attention too.
3.5 points