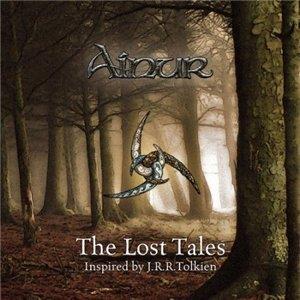 A compilation album from this Italian band full of J.R Tolkien inspired songs.
Ainur is not on the top of my favourite bands list, I have to say. Their studio album is not particular interesting commercial, female vocals driven fantasy prog. The band has gone out to win new fans and to keep their existing fan base happy with this album. I am sure they will manage to do both with this album.
The music is again fronted by the female vocalist Eleonora Croce, with some help from other female and male vocalist. The list of instruments backing the vocals is very long. Too long to list here. The sound is very big, without feeling overwhelming big. Of references, I would list Magenta, Mostly Autumn and the other softer female vocalist fronted prog bands.
The music is very much symphonic pop prog with a lot of folk influences. The music is also slick and very well crafted. The vocals are all in English and I am pretty sure this album does Tolkien the justice he deserves. I am sure this album is a good purchase for all Tolkien fans. I am not one of them. I still like this album and it's music. Yes, it is too slick. But it is also a good album. It is though sorely lacking a killer track or two. Besides of that; this is a good album and their best if my memory serves me right.
3 points