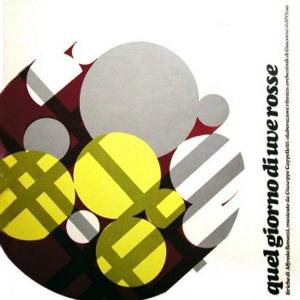 The one and only album from this Italian band.
Some young Christians took a long look at the RPI scene and decided that they..... sorry, our good Lord.... wanted a piece of the action too. Some albums was released on obscure record labels and then the scene died.
Quel Giorno di Uve Rosse's lyrics is Christian, performed by a male vocalist supported by some narrations (spoken vocals) and female vocals. There are also some female choirs here. All this is supported by flutes, some guitars, bass, drums and a full symphony orchestra.
The result is half an hour with sugar sweet mix of symphonic music and pop. The vocals is very sugary and light. Ditto for the music which has no power chords or anything provocative melody lines. The music supports the message; the good gospel.
The result is pretty decent. There is not a single good track here though and my system is getting a bit of a sugar shock by this album. Too much sugar is not good for me. Besides of this health warning, RPI fans may want to check this one out.
2 points