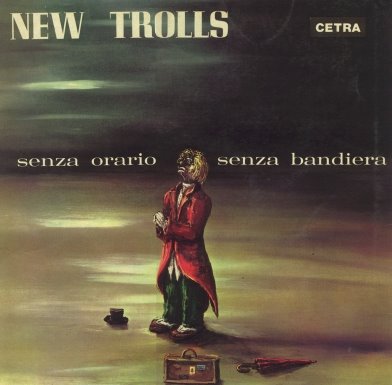 The debut album from this Italian band. A band who has spawned numerous splinter groups and solo careers. The New Trolls family is almost as confusing as Gong. That says a lot. I will get through them all during the next few months, starting with this album.
The year was 1968 and Italy was still gripped by the Italian pop scene. A scene which also produced this album and this band too. The cover art work is great on this album. The contents is... well...
The music is based on Vittori Di Scalzi's vocals. Great vocals and by far the best thing about this album. He is back up by sugar sweet keyboards, orchestral instruments, guitars, bass and drums. The sound is typical sugar sweet Italian pop. Ditto for the music.
The result is a decent album with a couple of very decent songs. The music is still lost in a time warp and has not aged well at all. It is an album for those who need New Trolls complete. It is not a typical New Trolls album either.
2 points