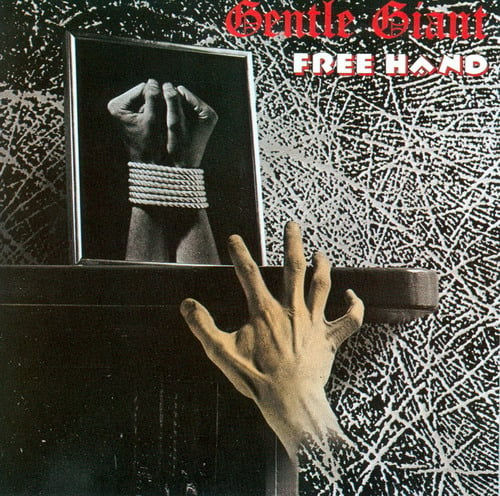 Once in a blue moon, I discover albums from the past which knocks me out of my stride. Well, these moments are now once a month as I am giving priority to albums I hope will be great. Sometimes, they are.
Gentle Giant is one of those bands which really clicks with me. I love their mix of baroque classic music and prog rock. I live their eclectic sound and music. I love their vocals. I am a fan of this band. In particular; after listening to this album.
Free Hand is their seventh album and it is more or less their trademark. The music on this album, that is. If you want to know what this band is all about; this is the album to get before you explore the rest of their albums. Their music is truly eclectic with a basis in baroque, chamber rock. Into that, they have added symphonic prog rock, jazz and folk music. The result is both melodic and weird. Gentle Giant and King Crimson is the creators of eclectic prog and that shows on this album.
The best song here by far is the brilliant His Last Voyage with the haunting vocal harmonies. The title track ant the rest of this album is brilliant too. There is nothing I would mark down on this album. Nothing at all. It is a true classic album and one I am now very fond off.
5 points