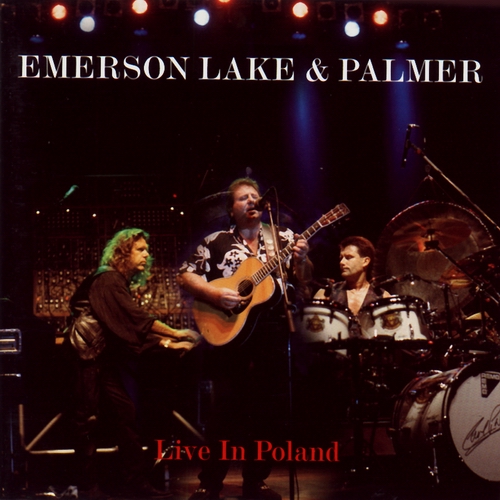 One of the numerous ELP live albums.
The problem with all ELP live albums is that they all pales into insignificance compared to their Welcome Back My Friends To The Show That Never Ends masterpiece from 1974. A live album almost as good as the best live album of them all; Purple's Made In Japan.
Live In Poland is not a bad live album though. ELP takes us through most the old songs here. It starts with Karn Evil 9 so Greg Lake can utter the famous words "welcome to the show". The rest of the album takes us through a pretty good list of mildly sedated classics. There is no real explosions and life here. Greg Lake's voice is not as good as it once was, mostly serving as a warning against doing cocaine. The two medleys at the end is not particular interesting either.
This is by all means a good live album by all standards. It does not really comes to life and although it is nice to hear their good old songs, I am pretty underwhelmed by this album. I liked them better in the 1970s.
3 points