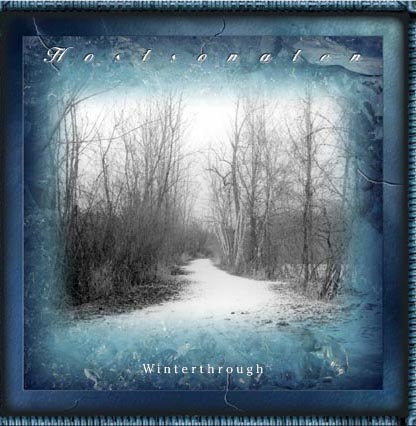 Fabio Zuffanti's Hostsonaten runs through the four seasons with this album dedicated the winter.
Hostsonaten is named after a famous Ingmar Bergman movie. The music is a fusion of all kinds of European symphonic prog. From the cold wastelands of Sweden to the lush Sicily. You find it all on this album.
This is an instrumental album. The music is in the epic symphonic prog genre with long and lingering guitar and keyboards solos. The music is not particular technical. Building up an ambience and mood is the main focus of this album. Which sometimes, make that most times, makes up for a pretty boring listening session. Not in this case though. The main theme is great and it is supported by some smaller themes too. There are even some fusion on this album too and that livens things up a lot.
This is a great instrumental symph prog album and one I highly recommend. If you want to relax and to find out what this sub genre of prog rock sounds like; this is a good album for you. Recommended.
4 points