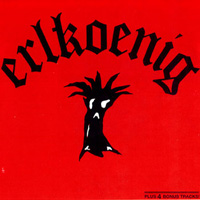 A flash in the pan album from a German krautrock band who came, released this album and then vanished without a trace.
Which is a pity because this band had something really something going with this album. Krautrock is what they did. Krautrock with a lot of symphonic prog influences too. That and some space rock, folk rock and jazz. The music here is truly eclectic. You never knows what's around the corner on this album.
The music is being performed with a lot of Hammond organs, vocals, some guitars, bass and drums. The vocals is very good.
The music is very good throughout. It is almost impossible to describe though as it is full of oddities and strange surprises. It is one of those albums you have to hear to believe. Get it if you can.
3.5 points