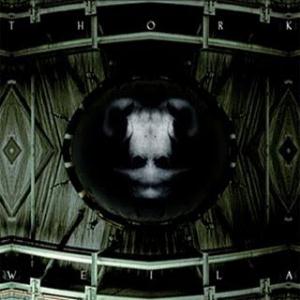 The second album from this French band.
I really like their first album. A weird, dark album somewhere in the landscape between King Crimson, Anglagard and Ange. They have continued on the same path on this album too. Although a bit darker, though. I would also therefore add influences from the likes of Present and Magma on this album. The mood is very dark on this album. Thork is the dark cousins of Ange and other French symph/eclectic prog bands.
This makes this album a pretty dark listening experience. It is also an album full of interesting details. That makes this album a very rewarding listen over several sessions. I like their dark brooding French vocals. I like their use of vintage symph prog instruments. I like their theatrical symphonic prog sound. That makes this a great album in my estimations. I really like this band and values their three albums. I hope they reforms and continues on this same path. They are needed in this scene.
4 points