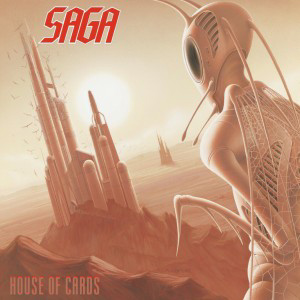 Their fourteenth album or so.
Their preceding thirteen albums was a mixed bag to say at least. Rivers deep; mountains high is the best description, to borrow the title from the Ike & Tina Turner classic. Saga obviously took stock as most of us did when the church bells chimed in the new millenium. The result is back to their sound from their first albums. The typical Saga sound. That is what we get here. Saga.
The quality of the songs are good throughout. They have dropped the ball on a couple of cringeworthy songs. That aside, the sound is great and I have a lot of affections from this band. The band that was my door into progressive rock. So this is a good album in my ears..... and just that. Recommended to the fans of the original Saga sound.
3 points