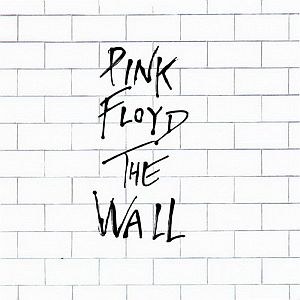 One of the true legendary albums, some may call it monsters, in the history of popular music. An album still being toured by Roger Waters to this day and next year (new tour). An album with a massive reputation. So massive it is difficult to relate to the music on it. Nevertheless, I will give it a try.
The Wall is Roger Waters taking over the band and is omitting the other three members in his quest to give us an album with a message. Message with capital letters. This is Roger Waters world and album. His message.
The end result is an album which musically does not live up to the reputation this album has got. Musically, it has some really dull moments. Turkeys, no less. It also has some great songs too. Comfortably Numb is the best one although the many live versions is far better than this version of this great song. Goodbye Cruel World, Run Like Hell and Another Brick In The Wall # 2 is also great. The latter one a surprise hit single. The rest is not up to the usual Pink Floyd standards set on albums like Dark Side Of The Moon etc etc. The Wall is a pretty disjointed effort which does not really sits with me that well. It is still a good album though. I have to admit that I will not play it that often though. I also have to admit that I am disappointed with this album whose reputation is far bigger than the album itself. Sorry, but this is not my cup of tea.
3 points