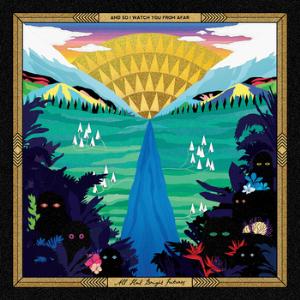 The third album from this Belfast, Northern Ireland band.
This long winded named band is operating in the post and math rock genre. Though with both a lot of Irish folk music and techno influences on this album. Those influences on the top of a mix of post rock and experiemental metal. Or even post metal. Add some indie music too and you get this album. Or this mix as it feels like.
This is music looking forward and not backward as most of the albums I review is doing. Which makes both this band and album a bit refreshing in my ears. Not to mention; alien. But this is by all means progressive music. Probably more progressive than prog rock.
...... Anyway, this is a very good album in my ears. That after overcoming some strange music you find on this album. Most of this album is alien to me. But I like it. I like post rock in general and this band. This album is well worth checking out for those of you wanting to know the status of the new progressive music scene.
3.5 points