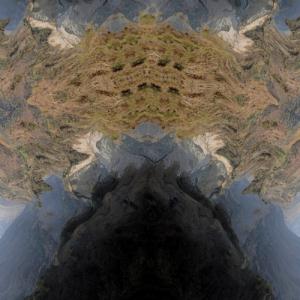 Hmm.... A live album from this krautrock band from Peru.
Yes, krautrock has a lot of fans and bands on all continents. Montibus Communitas is one of the bands in the new wave of krautrock. On this live album, they reminds me a lot about Amon Duul. Not the second and best incarnation of Amon Duul. I am referring to the first Amon Duul. Long space jams with a rather poor sound quality.
What Montibus Communitas has though is some good ideas. There is no doubts that Montibus Communitas is a great band. All this is disappearing in the bad sound quality on this album. I would rather go for one of their studio albums than this live album. A live album streamed on their Bandcamp site and it is also for sale there as a name your price album. Free in other words. I will check out their studio albums though.
The band and the ideas are good. The bad sound quality is a let down.
2 points
The album