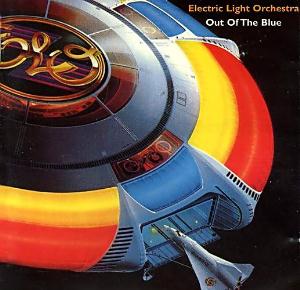 Their seventh album and a double LP. Seventy minutes long, it is a single CD. Good value for money, in other words.
Electric Light Orchestra continues on from the previous year's album A New World Record. That means The Beatles with some strings and a more elaborate pop sound. I fully understand why Jeff Lynne has played with Ringo, Sir Paul and George after listening to this album. This is by all intents a pop album.
I have to admit I got a weak spot for Electric Light Orchestra and their music. Just as I have got a weak spot for The Beatles. My patience with Electric Light Orchestra is wearing a bit thin after listening to this album though. It is by all means ticking over nicely and I have got more into it during the last listening sessions. The music is by no means great. The music is pretty light hearted and airy. The sound is as only Electric Light Orchestra could make it. Unique, in other words. Refreshing too. Which is what saves this album in my view. But seventy minutes is too much and too many songs here are just decent and nothing more. The only thing I remember from this album is the sound. The songs are dull, to say at least. Hence my verdict. Love the sound; not the songs.
2.5 points