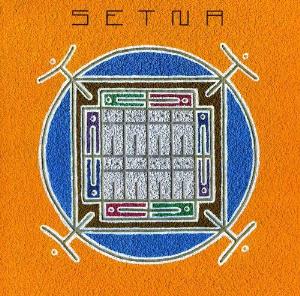 The second album from this much critically acclaimed French zeuhl band.
Although zeuhl in the sense of an all out Magma type attack may be a bit of a misleading label. Setna invites us into a much more ethereal jazz landscape on this album. The main instruments are Rhodes keyboards, percussion, bass, guitar and a voice which works as an instrument. The music is pretty laid back. Laid back, but never really uninteresting or irrelevant. There are a lot of interesting details on this album. So much that it really intrigues me.
In this respect, the music reminds me a lot about zeuhl. As a fan on of that genre and not entirely converted into jazz yet, I find a great album in this album. OK, not everything here is great. But enough for me to label it a great album. An album that continues to give and give over many listening sessions. I recommend this album.
4 points