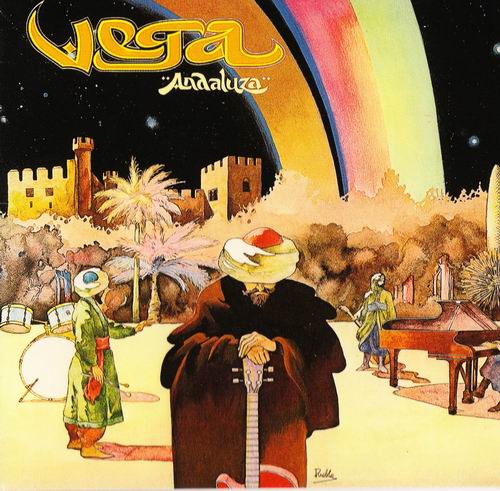 The debut album from this Spanish band. The first of in total three albums before this band were disbanded.
I was expected a solid dosage of flamenco and passionate Spanish vocals as this album is listed as folk rock on some websites. I was wrong.
Vega's music, on this album, is entirely instrumental. And yes, there are some flamenco kicking about on this album. But the acoustic, jazzy guitars are, together with electric guitars, the dominant instruments here. They are supported by tangents, bass and drums too. Al Di Meola is a good reference. The music is a mix of folk, epic prog, gypsy and jazz.
The music here are really great. It has this wonderful fusion mentioned above as it's core. On the basis of that, they have added some really great tunes too. Which makes this one of the hidden gems of the Spanish scene and one most definate worth checking out. It is recommended.
4 points