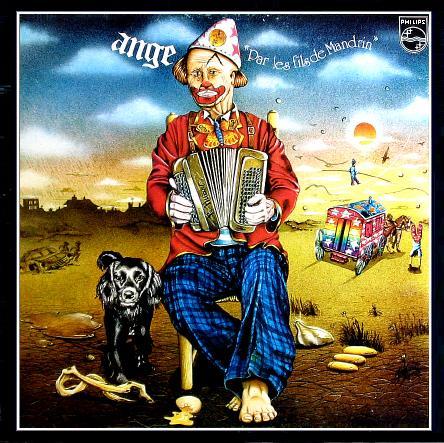 The fifth album from these French masters of progressive rock.
I gladly admit Ange is a band that fascinates me. Their mix of Paris cafeteria bohemian music aka Jaques Brel and English pastoral progressive rock aka Genesis is close to my heart. Par les Fils de Mandrin is no exception from this formula.
The French vocals are pretty dominant here. Par les Fils de Mandrin sounds like a concept album with a narration running through it. That means not everything here is great. There are some great songs here. But there are also some pretty uninteresting stuff here too. The quality varies from good to great. This is by no means Ange's finest moment, I am afraid. But it is still a very good album.
3.5 points