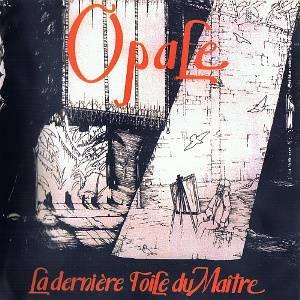 An unknown French band who released only one album as far as I gather.
I thought I got some good French progressive rock in the vein of Ange when I got this album. I was a bit wrong. La Dernier Toile Du Matre is an album best described as a mix of folk, prog and art rock. There are a lot of pastoral parts here which reminds me about Genesis and Moody Blues. There are also some traces of Pink Floyd and Ange too.
The music is performed with tangents, guitars, bass and drums. That and some good male vocals. The quality of the songs are good too. I really love the sound here too. I love the pastoral spacy ambience of the songs. But this album is not in the same class as Ange's finest or any of their outputs. It is still worth checking out, though.
3 points