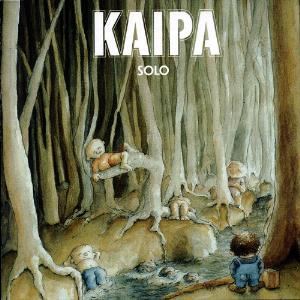 The third album from this legendary Swedish band. Kaipa were the home of both Roine Stolt and Hans Lundin on this album too.
The music is pretty symphonic with a dark, somber undertone. Most of the songs here are built in the same mould as dark Scandinavian psalms. The Swedish depressions, as Ingmar Bergman labelled it. And that is what Kaipa has done. Their music is a mix of pastoral psalms/hymns and Genesis/Yes like progressive rock.
The music is dominated by both dark Hammond organs and electric guitars. The Swedish vocals is dominant too and they are all supported by bass and drums.
The songs are good throughout. The album is sorely missing some great songs though. But it is still a good album in the Kaipa tradition. I like it and the other Kaipa albums a lot.
3 points