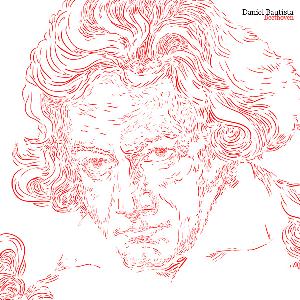 The debut album from this Spanish guitarist. A guitarist with long stints in other bands, ranging from black metal to pop.
The subject of his debut offering is Ludwig Van Beethoven and not the movie about a dog with the same name. He is doing parts of Ludvig's symphonies. That's the 5th, 7th and some others.
The whole thing is a very bad idea and Daniel falls flat on it's face when doing it. Simply because it is impossible, like trying to extract pure gold from blueberries, to do Beethoven's symphonies with guitars and guitars only. There is no other instruments here than guitars. This album is close to being an album you can only watch, but not listen to. It is utterly horrible and it reminds me too much about an album from The Great Kat.
Thankfully, this is a free download and that is the only positive thing about this album.
1 point
Free download