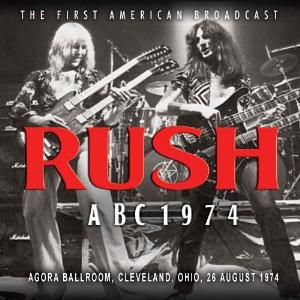 A previous bootleg getting the official stamp. I hope Genesis will do the same for their best ever live album, accidently a bootleg, called Live At Rainbow Theatre too. But I live in hope.
Anyway, ABC 1974 has now been made official and that is a smart move from Rush/their record label.
This album mostly contains tracks from their first two albums. In my view; their most uninteresting albums. Fly By Night is quite good though. Their debut album is a topic I am avoiding though.
ABC 1974 has a good bootleg sound quality. But it is still raw and it still sounds like a bootleg. The performance by the band, including Neil Peart btw, is also very raw. Rush was a heavy rock band in this period of their career.
The songs from Fly By Night are good. The other songs are pretty half-decent though. The band sounds very tight and professional. But this is still only a raw as red meat, decent album. I prefer the other live albums to this one. But it is an interesting historical time capsule of Rush anno 1974 and that's it, really.
2 points