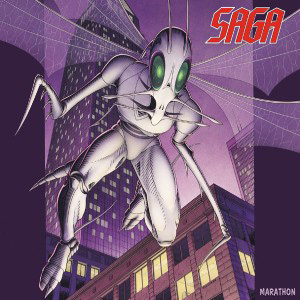 Their album number 15.
It is also a return to their past. The sound is different and a lot more fresh than their 1970s album. Besides of the sound, the material here is much as in the same vein as their first four albums. Even the artwork is pretty much in that style.
The result is an album which reminds me why I liked this band when they broke out of Canada 35 - 40 years ago. OK, the songs here are not particular great. But all Saga trademarks is here and they also sounds heavy for a change. There is plenty of punch in these songs. Not the horrible pop music they did on a couple of albums. Steel Umbrella springs to mind......... My faith in Saga has been restored with this very good album which sadly is lacking a killer track or two. But I am not complaining that much. Saga fans, rejoice.
3.5 points