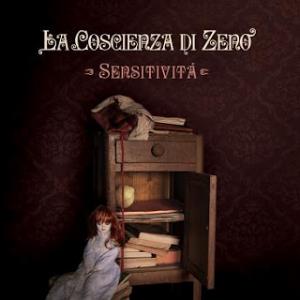 The second album from this Italian band. A band whose self titled debut album created quite a stir in the scene. A great debut album and it would be difficult to better that album.
La Coscienza di Zeno is very much continuing in the same track on Sensitività. That means Italian prog in the epic and melodic Banco Del Mutuo Soccorso vein. They are very much this decade's Banco Del Mutuo Soccorso.
That means long song with a big sound filled with stunning great vocals, vintage keyboards, piano, guitars, bass and drums. That also means fifty-five minutes with long, epic songs with great melody lines and a vintage 1970s sound. The album are very much enhanced with the great vocals here.
The result is an album which continues to give and give. It is an album that grows on the listener, day by day. It is an album I first really liked and then fell in love with. It is as good as Italian prog anno 2013 gets. It is an album I think other bands will have problems better this year. It is an album which will turn non-Italian prog rock lovers into Italian prog too.
It is in short a real masterpiece of our time and it ranks among the best albums from the 1970s. It is an essential purchase.
5 points