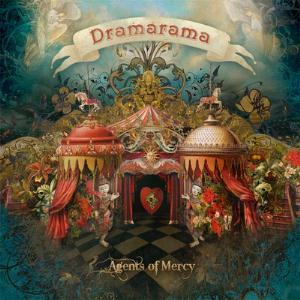 The second album from this Swedish supergroup.
Agents Of Mercy was setup as a more melodic outlet for Roine Stolt than his regular band The Flower Kings. A bit of that band meets The Beatles. Well, make that ELO. The Flower Kings meets ELO. Add the typical Swedish sound and you get this album.
The music is good without any really great songs. The music is a bit too sugar sweet for my liking. Some more balanced bites would had made the songs better. The band has moved in a slightly more symphonic direction from their debut album and that is welcome. Nad Sylvan's vocals is a matter of hate/love. I am leaning more towards hate than love.
The main impression of this album is that it is non-offensive and pretty bland. It is still a good album though which will find it's fans among diehard Flower Kings and Kaipa fans.
3 points