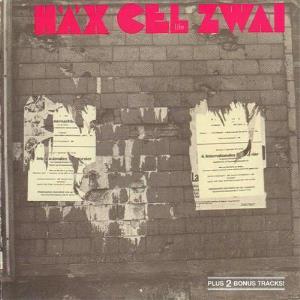 Another one of German krautrock band.
This band only left a '7 single and this live recording behind them before they disbanded. This was re-released by the German label Garden Of Delights as one CD back in 2001. A label who has done great things for the scene.
It is therefore a pity that I don't find this album particular interesting. Hax Cel's brand of krautrock is a mix of pure classical music and flutes driven folk rock. There is not much synergy between these two extremes either. I get the feeling this is two bands under one name.
Zwai is a highly original album. Originality does not means good though in this case. This is a decent enough album and one for the krautrock purists. But not for the casual krautrock fan.
2 points