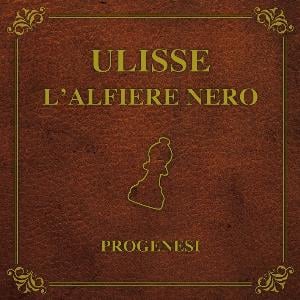 The debut album from this Italian band.
I am not a big fan of instrumental prog rock. Camel and ELP has done what has to be done in this genre. I am also a fan of Italian vocals as an instrument although I don't understand a word Italian. I find instrumental prog a bit toothless unless strong fusion and King Crimsion elements is included.
Progenesi's debut album has neither. What Ulisse: L'Alfiere Nero has instead is long and soaring melodies in the best of the symphonic prog traditions. Bethoven and Chopin can be heard in their melodies. So can the influences of ELP, The Nice and Genesis too. There is not much Italian prog rock here though. The band is clearly looking more towards England than Italy.
The result is, for a change, a great instrumental prog rock album. An album which stands up there with some of the best Italian prog rock albums this year. And that says a lot. 2013 is no doubts Italy's year and this album is highly recommended.
4 points