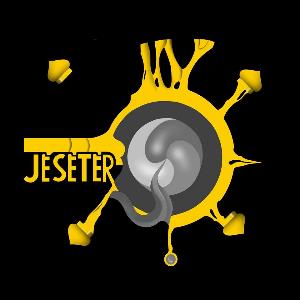 The third album from this Czech Republic band.
The band is a five piece band with a lineup of grand piano, synths, guitars, bass, drums and Czech male vocals.
Jeseter is a new name to me and I have not heard their previous two albums.
Their language is not what I hear every day either. It has been months, if not a year, since I have reviewed an album with this language. I am not particular overly happy with English language vocals so variations are totally fine for me.
These vocals gives the music here a nice edge too. Music somewhere between symphonic prog and neo-prog.
Take a big chunk of Genesis and add local Eastern Europe flavours. Add a lot of Italian symphonic prog too and you get this album.
The music is a bit on the melancholic side of the spectrum and pretty epic. The male vocals is adding a lot of quality to this fifty minutes long album too.
The melodies are good throughout and the band gets a lot out of the material which is not great. The guitar solos are the only great thing here.
Check out this band as they are really adding some nice, juicy flavours to the prog rock scene.
3 points