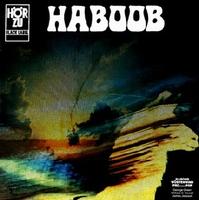 The one and only album from this Munich, Germany band.
The band was actually three US citizens living in Munich, Germany. The lineup was percussions, drums, guitars, organs, piano and vocals.
Why did three US citizens record and release an album in Germany ? Answers on a postcard, please.
The music here is spacy krautrock with a lot of blues too.
There are songs here which is blues with heavy organs and guitars. Other songs are much more spaced out excersises from outer space.
This mix of space rock and blues was pretty normal back then in the krautrock scene. The vocals here are very American and bluesy throughout.
It is therefore a great shame that the sound is so poor as this album could have been a good, even a very good album with a half-decent sound.
This album is thirty-six minutes long and a lot of nuances has been lost in the bad sound. I guess the original master-tape has been lost forever so there is no hope for a proper cleanup and a good sound.
Nevertheless, this is a decent album in itself. The spaced out stuff here is really interesting. The blues are not too shabby either.
The end result is a decent album which is perhaps worthy a look at Youtube. You decide.
2 points